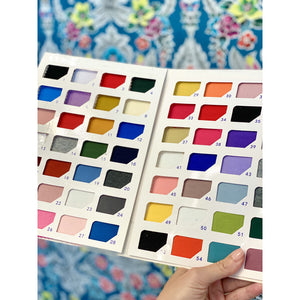 Have a fabric in mind for your collection, but not sure where to find it wholesale? 
You are in luck, DTP has a fabric library where you can do all your fabric sourcing at their warehouse location in Miami. Set up a meeting to browse through her textile collection neatly organized by category. You will be amazed at all the colors and fabric articles available for all categories of product; swim fabrics, activewear knit fabrics, denim and more.
You will be able to get the contact info. for each fabric mill, so you can order your goods direct. Jessica works with sales reps in the US that all specify in low minimum fabric yardage.
Also, you will have the option to order sample yardage and wholesale pricing by working with her fabric vendors.
If you are not located in South Florida email: jessica@designtoproduce and you can set up a virtual meeting to discuss your needs and she can send you swatches to choose from.
 *Price includes one in person visit. If more than one fabric article is needed price may vary for additional textile sourcing.
-clients pay their own shipping